Woodwinds Brass Piano Percussion Guitar Ukulele Strings Lessons Home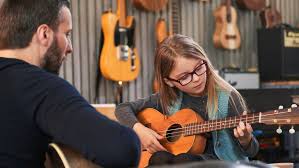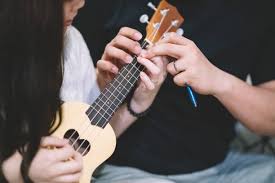 Call 630-355-5880 to Book a Lesson!
Our talented, and experienced instructors look forward to meeting and working with you!
Aaron Krueger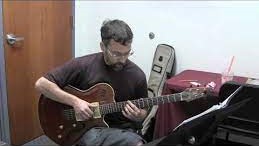 Ukulele, Electric/Acoustic Guitar

Aaron has been teaching guitar lessons for over 15 years in the Chicago suburban area. His students range in age from 5 years old to adult and range in levels from beginner to professional. Aaron also has experience working with students with special needs. Aaron teaches several musical styles including: jazz, Latin, blues and rock. Aaron also teaches techniques for solo guitar, duo, trio and big band. Aaron received a Bachelor in Arts degree (Jazz Guitar Performance) from Columbia College - Chicago. While attending Columbia College, he studied jazz guitar with Frank Dawson. He has also studied with John Papadolias and Don Tisch.
Aaron is an active professional guitar player working with several groups throughout the Chicago area including performances at such notable venues as Andy's Jazz Club and the Jazz Showcase.
---