International Double Reed Society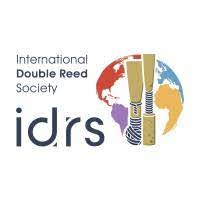 Overview
Established in December 1971, the International Double Reed Society (oboe and bassoon family), is a member-based organization made up of professional double reed players, amateurs, hobbyists, university/college instructors, music teachers, institutions, instrument manufacturers, double reed product retailers, reed makers, and enthusiasts. The society has over 3,000 members from 56 countries.
IDRS members join a vibrant network of double reed enthusiasts from around the world—3,000 and counting! Our annual conference brings together the largest gathering of oboists, English hornists, bassoonists, and contrabassoonists from around the globe while featuring world-class performances, competitions, master classes, and vendors of double reed instruments, merchandise, and music.
Membership Benefits
E Newsletter:
Subscription to the IDRS monthly e-newsletter with trending double reed news and important IDRS updates



Membership Rates:
Discounted Membership rates at the annual IDRS Conference.



Membership Resources:
Full access to IDRS.org, including conference videos, livestreaming, past publications, and a Member Directory.
International Competitions:
Opportunities to compete in the annual Gillet-Fox and Young Artist international competitions.
The Double Reed:
Receive our quarterly print journal, The Double Reed, in the mail and online.
Instrument Insurance:
Access to IDRS group insurance policy rates through Clarion Musical Instrument Insurance.
Upcoming Conferences
Upcoming Competitions
---
International Clarinet Association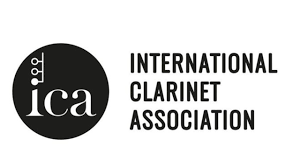 Overview
The International Clarinet Association is the main international organization bringing together players of the clarinet. It is based in Columbus, Ohio, United States. The ICA publishes The Clarinet, a quarterly journal, produces an annual festival known as ClarinetFest, supports a research library and score collection, and in other ways advances the international study of the clarinet.
Membership Benefits
Subscription to The Clarinet – the official, quarterly publication of the International Clarinet Association.

Masterclasses, Music, and More! – join us at the annual ClarinetFest® where you may attend masterclasses, concerts, lectures, and special events. It's a great opportunity to meet clarinet players from all over the world.

Anderson Musical Instrument Insurance Solutions, LLC – ICA members who remain in good standing are eligible to receive discounted clarinet insurance through Anderson Musical Instrument Insurance Solutions, LLC.

Naxos Music Library – all ICA members have complimentary access to the Naxos Music Library.

Research Center – the International Clarinet Association has a vast selection of music and research materials which is maintained at the University of Maryland's Special Collection Library. Members are permitted to borrow items in person or via mail.

Competitions – each year the International Clarinet Association sponsors competitions in the fields of composition, research, and performance.

NEW! Forza Clarinet Excerpts – Free Clarion Membership with Forza Clarinet Excerpts (Membership Normally £25; just £10 for ICA Members).
All membership options and rates can be found
here.
Events and Competitions
ICA offers a whole host of events that can be found here.
ICA also offers a wide range of competitions such as young artist competitions, high school competitions, research competitions, orchestral audition competitions, and composition competition.